/ Homepage / Special Projects / History of Broadcasting in Southern Oregon

History of Broadcasting in Southern Oregon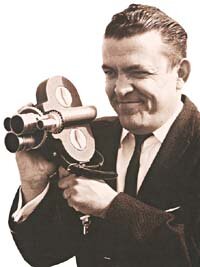 Hank Henry was one of the area's pioneers in television news reporting, shown here with a 16-mm film camera that predated video news gathering. Photo courtesy KTMT.


Radio and television excited southern Oregonians and helped connect the regionís largely agricultural and rural timber communities to a larger world. Pioneers, fired with a sense of adventure and technological zeal, started the first radio and television stations and nurtured them into an industry upon which their communities deeply relied.

The following links will guide you through the stories, the stations, and some of the people that were seminal to the development of the broadcasting industry in southern Oregon.